Overview
The two major categorizations of LLD are structural and functional. A third more minor category is environmental. In structural LLD there is an actual anatomical difference in the bones of the lower extremities where one side becomes shorter than the other. This type of LLD may be genetic, where the person is born in this way. In other cases it may be due to injury or infection through the growth phases of early childhood or adolescence. Some spinal abnormalities like scoliosis can also cause this condition. Functional LLD is where the bones are not the cause of difference but a muscle or pelvic condition has the effect of weakening the leg on one side. Conditions that can cause this are muscle inflexibility, adduction contractures and pelvic obliquity (amongst others). The third less severe category of environmental LLD is caused by discrepancies in the surface that the feet and legs are resting or walking on. Banked, uneven or curved surfaces can all cause environmental LLD. In LLD the asymmetric nature of the legs in relation to hips and back caused the centre of gravity to shift from its natural position. This then results in the body attempting to compensate by either tilting the pelvic areas towards the shorter side, increased knee flexing on the longer side, flexion of the ankle plantar and foot supination towards the shorter side.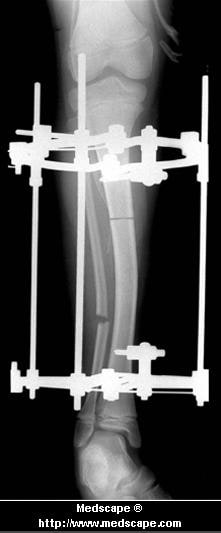 Causes
Limb-length conditions can result from congenital disorders of the bones, muscles or joints, disuse or overuse of the bones, muscles or joints caused by illness or disease, diseases, such as bone cancer, Issues of the spine, shoulder or hip, traumatic injuries, such as severe fractures that damage growth plates.
Symptoms
The symptoms of limb deformity can range from a mild difference in the appearance of a leg or arm to major loss of function of the use of an extremity. For instance, you may notice that your child has a significant limp. If there is deformity in the extremity, the patient may develop arthritis as he or she gets older, especially if the lower extremities are involved. Patients often present due to the appearance of the extremity (it looks different from the other side).
Diagnosis
A qualified musculoskeletal expert will first take a medical history and conduct a physical exam. Other tests may include X-rays, MRI, or CT scan to diagnose the root cause.
Non Surgical Treatment
For minor limb length discrepancy in patients with no deformity, treatment may not be necessary. Because the risks may outweigh the benefits, surgical treatment to equalize leg lengths is usually not recommended if the difference is less than 1 inch. For these small differences, the physician may recommend a shoe lift. A lift fitted to the shoe can often improve walking and running, as well as relieve any back pain that may be caused by the limb length discrepancy. Shoe lifts are inexpensive and can be removed if they are not effective.
how to grow tall after 18
Surgical Treatment
Shortening techniques can be used after skeletal maturity to achieve leg length equality. Shortening can be done in the proximal femur using a blade plate or hip screw, in the mid-diaphysis of the femur using a closed intramedullary (IM) technique, or in the tibia. Shortening is an accurate technique and involves a much shorter convalescence than lengthening techniques. Quadriceps weakness may occur with femoral shortenings, especially if a mid-diaphyseal shortening of greater than 10% is done. If the femoral shortening is done proximally, no significant weakness should result. Tibial shortening can be done, but there may be a residual bulkiness to the leg, and risks of nonunion and compartment syndrome are higher. If a tibial shortening is done, shortening over an IM nail and prophylactic compartment release are recommended. We limit the use of shortenings to 4 to 5 cm leg length inequality in patients who are skeletally mature.